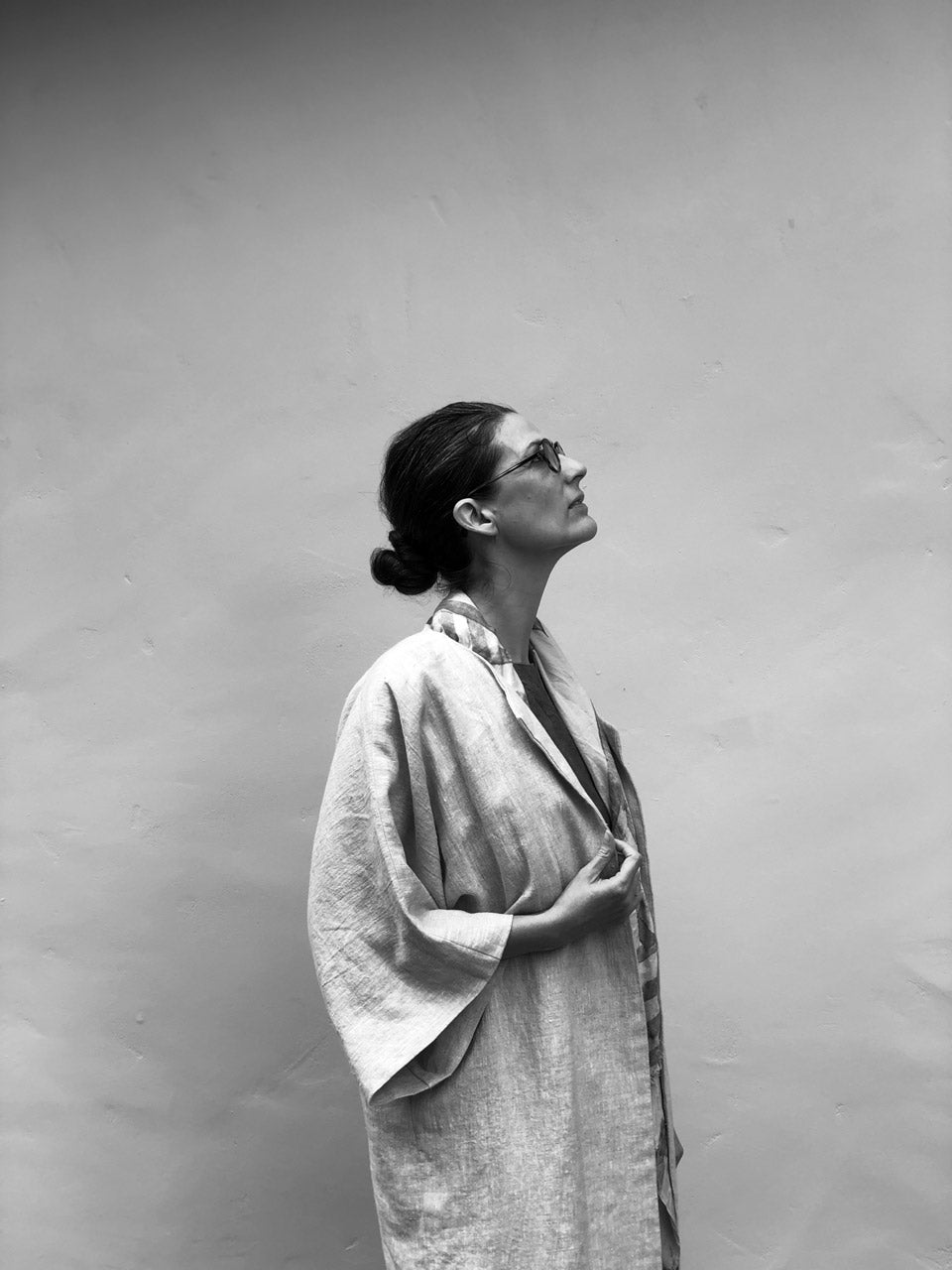 Marilet Pretorius is an artist who works with earth pigments, botanical dyes, and graphite in the disciplines of printmaking, painting, and fiber arts.
Her work trajectory follows her impulse to create, which in practice is an ongoing attempt to explore and translate her impressions of the universal, archaic, and primal aspects of the human experience.
Originally from South Africa, she studied Industrial Design at the Universidad Iberoamericana in Mexico City and two years of Interior Architecture at Boston Architectural College, before graduating with a BFA from the Art Institute of Boston. While living in Miami after graduation, she became enamored with printmaking, taking classes at Art Center/South Florida. She moved to San Francisco in 2008 and studied Product Design at the Fashion Institute of Design and Merchandising. In 2010 she settled in Carmel, California.
Marilet continues to pursue and expand her fine art practice in addition to running her multidisciplinary design studio. In 2013 she embarked on research and exploration into creating and using natural botanical dyes on textiles, which resulted in the creation of commissioned pieces for private collectors. In 2016 she designed a textile collection, working closely with the women at Baobab Batik (a social enterprise in Southern Africa). This project continued until the start of the pandemic in 2020, when Marilet turned all her attention to fine art. She has produced two collections of work on paper, canvas, and panels. Her practice continues to evolve, with elements of fiber art surfacing and informing the development of new work. It is the quiet, contemplative nature of working with textiles that speaks to Marilet.